Israeli occupation forces prevent access of relief aid truck to Bedouin community in Jordan Valley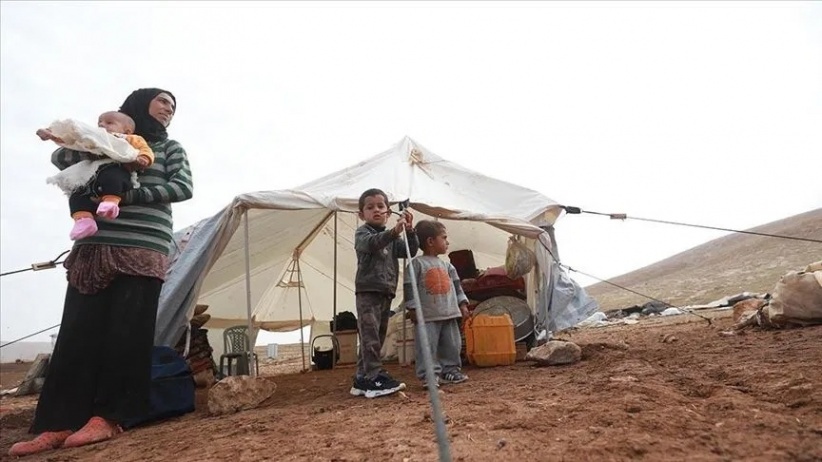 The Israeli occupation forces prevented the access of a relief aid truck carrying humanitarian and food supplies to Palestinian residents in Khirbet Hamsa al-Fawqa in the northern Jordan Valley, which was completely demolished a few days ago by Israeli forces for the seventh time since the end of the year 2020.
Mutaz Bsharat, an official in charge of monitoring Israeli colonial activities in the Jordan Valley, said Israeli soldiers prevented the truck's access to Palestinians in Hamsa al-Fawqa, and forced it to turn back with its cargo to where it came from.
Located in the Jordan Valley, Hamsa al-Fawqa is one of 38 Bedouin and herding communities partially or fully located within Israeli-declared 'firing zones.' These are some of the most vulnerable communities in the West Bank, with limited access to education and health services, and to water, sanitation, and electricity infrastructure.
"Israel" constantly demolishes structures built by Palestinians in Area C, including the Jordan Valley, claiming they were built without a permit, rarely, if ever, issued for Palestinians. It does not allow any development there while using the occupied land for its illegal settlement activity.
Source: This news first appeared in Wafa News Agency.