Activists in solidarity with Palestine targets property company linked to "Israeli" weapons factory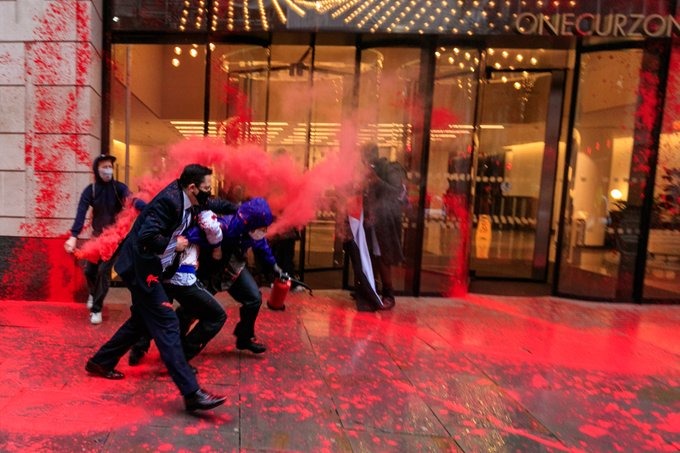 The offices of an international property company, which leases premises in Britain to an "Israeli" weapons manufacturer, were targeted by protesters.
Activists from Palestine Action stormed the offices of Jones Lang LaSalle (JLL) in London, York and Manchester in the early hours of Monday 27 September.
The campaign group says that the property firm rents offices in London to "Israeli"-owned Elbit Systems, which runs five British factories manufacturing drones used by the "Israeli" military.
According to Palestine Action, Elbit drones have been used repeatedly in attacks on Gaza.
The direct action group said it shut down the property company's office in London's Mayfair, while its premises in Manchester and York were covered in blood-red paint.
Palestine Action is calling on the company to end its involvement with Elbit and to evict the arms firm from the properties it rents.
One of the activists, who does not wish to be named, said: "We send our solidarity to the people of Palestine. This is just one small act, but we are proud to be part of a wider movement fighting for freedom and justice for the Palestinian people."
Palestine Action claims that Elbit Systems is "Israel" 's largest arms manufacturer, producing 85 per cent of "Israel" 's combat and surveillance drones, as well as their land-based military equipment.
The group said that Elbit products, in particular their Hermes combat drones, are used for the indiscriminate killing of Palestinian civilians in Gaza and in the repression and surveillance of Palestinians in the occupied territories.