Settlers set fire to an olive field in Nablus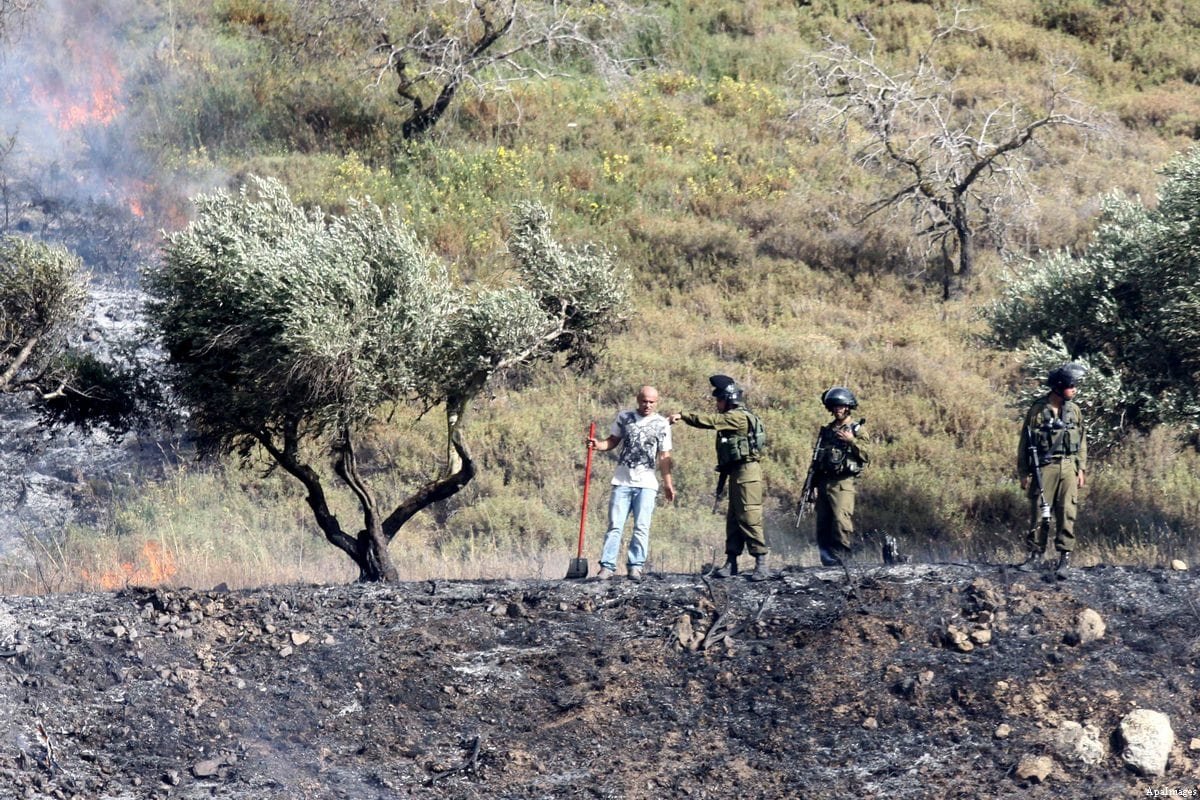 "Israeli" settlers set fire to an olive field in Burin town, south of Nablus in the occupied West Bank, the Palestinian Information Centre reported.
A local official said settlers from the illegal settlement of Yitzhar stormed an agricultural area in the south of Burin and set fire dozens of olive trees in a field belonging to a local resident.
Burin and other neighbouring villages in the south of Nablus have long been targeted by settlers living in illegal settlements and outposts in the area.
In general, West Bankers are exposed to frequent settler attacks, which include acts of physical violence, vandalism and destruction of Palestinian farmlands.
Last January, buldozers of "Israeli" forces have uprooted thousands of olive trees and seedlings which belong to Palestinian citizens in the West Bank's central occupied city of Salfit.