"Isarel" has arrested 130 Palestinian women since the beginning of the year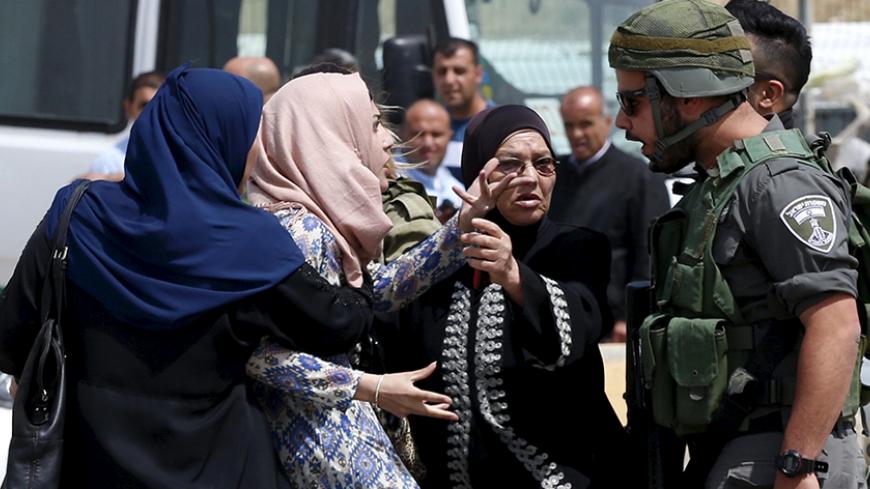 The specialist in the affairs of prisoners and ex-prisoners, Abdel Nasser Farwana, said on Saturday that the "Israel" had arrested 130 Palestinian women since the beginning of the year 2021, most of them from the occupied city of Jerusalem.
Farwaneh explained in a press statement that this number constitutes an increase in what was recorded in 2020, which was during the arrest of 128 Palestinian women, noting that the number is expected to increase during the remaining months of this year.
He added that the "Israeli" authorities have never excluded women from their brutality and arbitrary arrests, and that the forms and methods used when arresting Palestinian women are no different from men, in an attempt to limit their role and marginalize and neutralize their actions.
He pointed out that, since 1967, the "Isareli" authorities have arrested more than 17,000 Palestinian women, including minors, students, mothers, sick, wounded and pregnant women, without taking into account their privacy and special needs.
The "Isareli" authorities are still holding 40 Palestinian female prisoners in their prisons, including 11 mothers, the most prominent of whom is the pregnant prisoner Anhar Al-Deek we talked about in a previous news and who is about to give birth in prison.