Ben & Jerry's punished by Arizona for boycott of "Israeli" settlements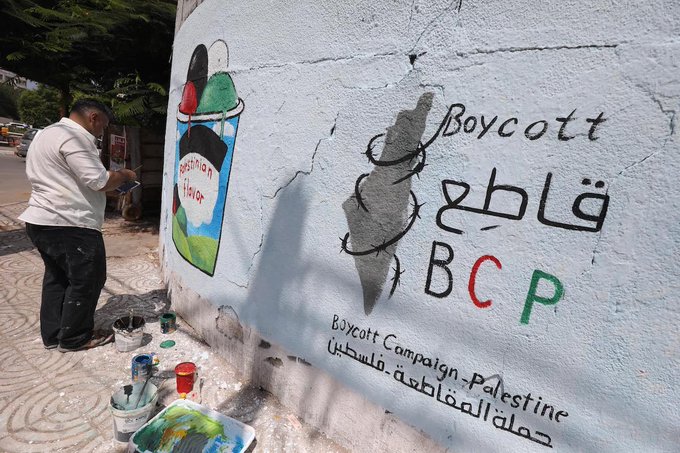 The US state of Arizona has taken the decision to punish Ben & Jerry's, one of America's most successful firms, for the company's boycott of illegal "Israeli" settlements. The global ice cream brand decided in July to end the sale of its products in the "Israeli" settlements. Although the decision was seen as a major victory for the Boycott, Divestment and Sanctions (BDS) movement, a severe backlash from "pro-Israel" groups has been anticipated ever since.
"Arizona will not do business with companies that are attempting to undermine Israel's economy and blatantly disregarding Arizona's law," said Kimberly Yee, who is running for governor in 2022.
Of the 50 states in the US, 21 include the boycott of illegal settlements explicitly as part of their respective definitions of what constitutes a boycott of "Israel". The decision by Arizona appears to be a direct response to the call for action made by the "Israeli" government to the 30-plus US states with laws banning boycotts of the Zionist state. Illinois is said to be assessing whether to divest from Unilever. Over a month ago, it gave the conglomerate 90 days for Ben & Jerry's to reverse its decision.
Ben & Jerry's move followed a stream of reports by human rights groups and the UN, and articles by former "Israeli" ambassadors labelling "Israel" as an apartheid state.
In July, a coalition of progressive Jewish groups sent a letter to 33 governors calling on US states not to penalise Ben & Jerry's and Unilever for the move. Rights groups insist that US laws banning BDS are unconstitutional and warn that the adoption of measures criminalising boycotts will have a chilling effect on free speech, which is protected by the First Amendment of the US Constitution.