Palestine Action occupies roof of ACC Liverpool in anti-weapons fair protest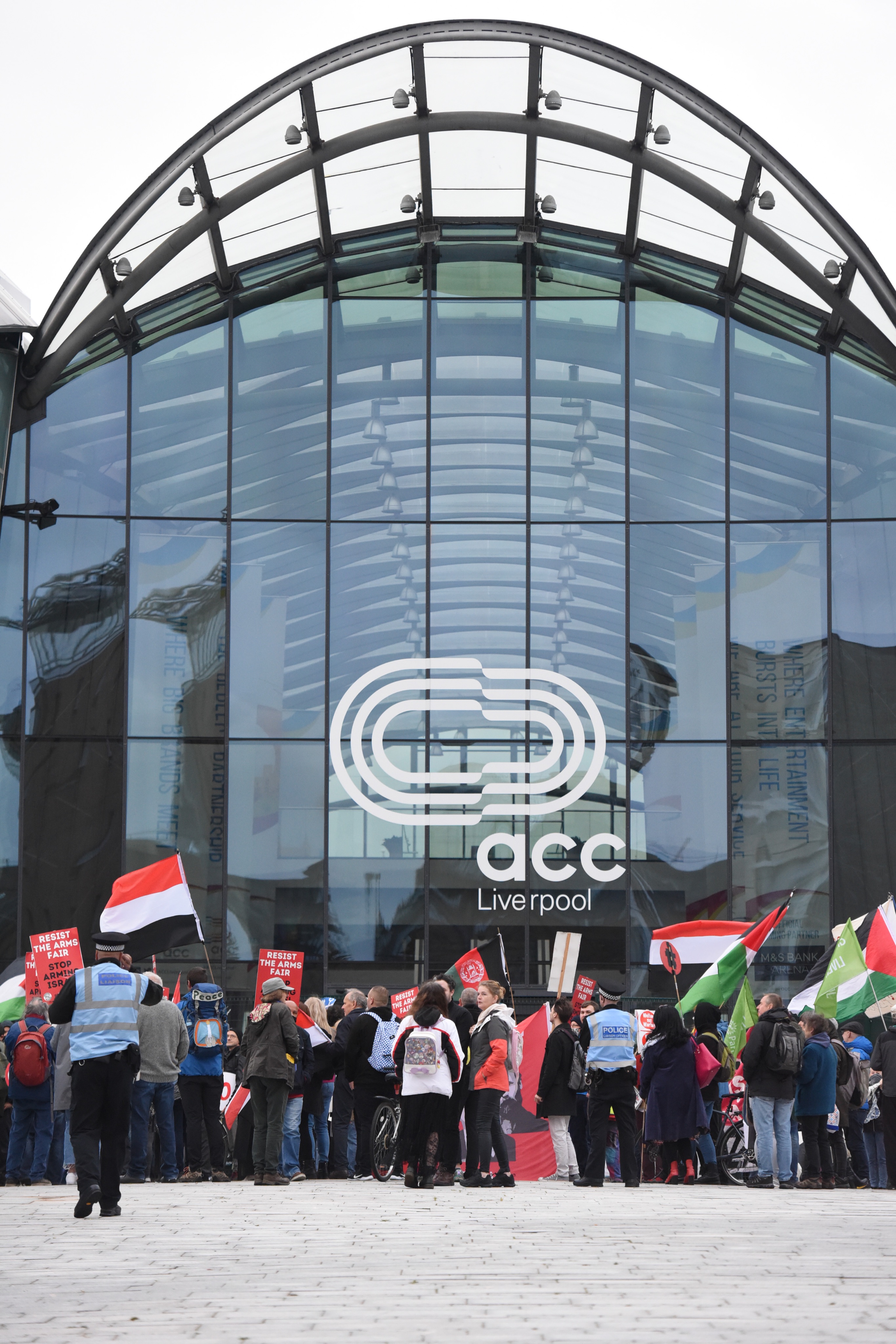 Protesters from Palestine Action have occupied the roof of the ACC exhibition centre in Liverpool, after the city's council and mayor refused to cancel the event at the council-owned centre, despite an "ethical charter" pledge when last year's event was cancelled.
The mayor claimed she and the council were powerless to intervene, despite the council's ownership, which means the council could sack the entire ACC board if it wished, and the cancellation of different past events – and despite mass protests by the people of the city and cancellations of other events by outraged organisers.
Some protesters have taken matters into their own hands through direct action. The Palestine Action Organization posted on Twitter photos and videos of the protest and occupation.
The exhibition promotes electronic weapons such as drones that have been used by governments against civilians in Palestine, and other oppressed and occupied nations.
A huge police presence was out in force around the Kings Dock area, with demonstrations taking place against the event. The demonstrations began few hours before the event started, with some protesters making it onto the roof of the conference centre.
Protestors from the campaign group Palestinian Action remained on the roof of the building since the morning and police negotiators spoke with them for several hours.
Two people were arrested at the Pullman Hotel in possession of items to be used for criminal damage.
Officers arrested a 46-year-old woman from Liverpool and a 31-year-old man of no fixed address on suspicion of conspiracy to commit criminal damage.
A police Dispersal Zone remains in place until today at 6:44pm.