Global pressure campaign on Puma for sponsoring the "Israeli" Football League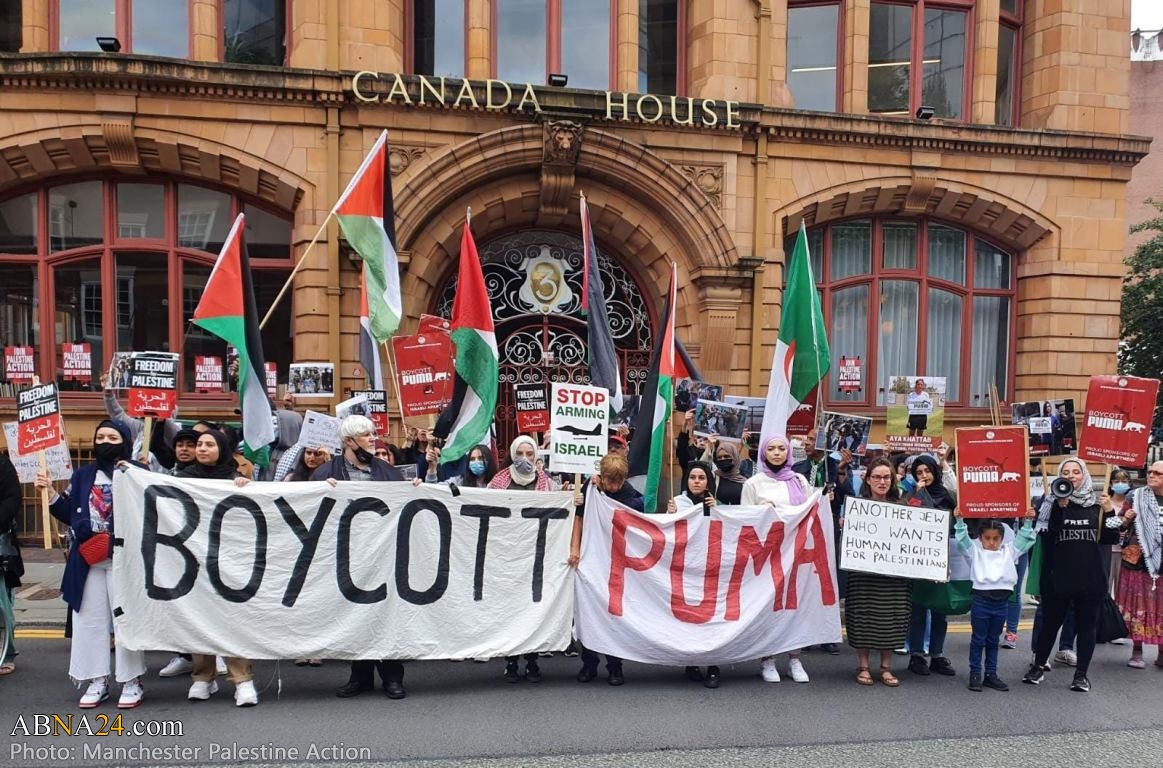 The Boycott and Divestment of "Israel" Movement (BDS) launched a massive pressure campaign against the sports machines and equipment company, Puma, to pressure it to stop sponsoring the "Israeli" Football Association.
Dozens of activists from many countries around the world participated in the campaign, tweeting the hashtag #BoycottPuma.
BDS had launched the campaign on 18-09-2021 under the name of the International Day of Action against Puma.
The boycott movement said in tweets that "the German company "Puma" is complicit in the crimes of the "Israeli" enemy against the Palestinians and the peoples of the Arab region and helps it cover up its violations of international law."
It stressed that "the pressure campaign will continue until the Puma company ends all forms of complicity with the "Israeli" system of colonialism and apartheid once and for all."
"The company is concerned and confused by the growing global pressure on it," it added.
It clarified the aspects of Puma's complicity, namely, "the sponsorship of the "Israeli" football association, which includes teams belonging to the clubs of settlements established on stolen Palestinian lands, and the contracting with a distributor (Irani Group), which owns a store in a settlement, and violates United Nations standards for companies involved in "Israeli"."
The movement explained that the boycott campaign achieved a set of achievements, including "Qatar Club's announcement that it would not renew the sponsorship contract with Puma, the termination of the largest Malaysian university Puma's sponsorship agreement for its football team, in addition to the English club Luton ending its contract with the company." The English club "Forest Green Rovers" pledged not to sign with her.
The interaction with the campaign was wide, as events and calls for a boycott of "Puma" spread in France, Sweden, Norway, Ireland, Japan, Malaysia, Australia, Canada, New Zealand and many British, French and American cities.
The participants raised Palestinian flags and banners calling for a boycott of the sports games company, describing it as a company that supports the "apartheid" state.