"US and international institutions support stopping arms deliveries to "Israel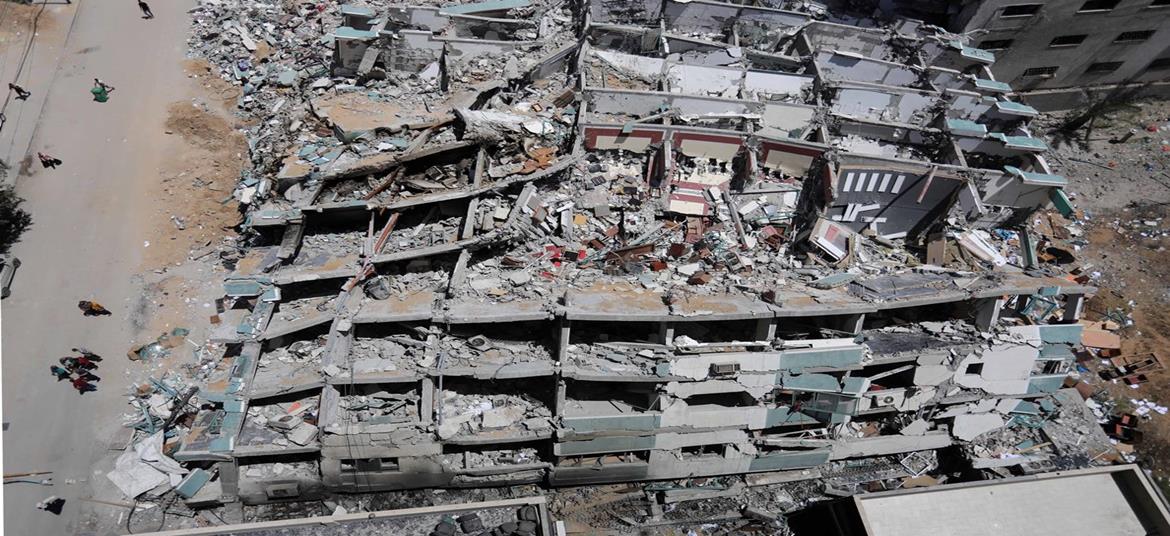 American and international civil institutions and organizations signed a statement confirming their support and approval of the draft amendment to the National Defense Authorization Act for the fiscal year 2022, which was submitted by Representatives in Congress: Rashida Tlaib, Alexandria Ocasia Cortez, and Mark Buchan, to stop the delivery of precision-guided weapons to "Israel".
The US administration had approved a deal to sell precision-guided weapons to the occupation at a value of $735 million last May.
In a tweet on her official Twitter page, Ocasia Cortez said that the amendment aims to stop the delivery of precision-guided American weapons to "Israel", because the latter uses them to bombard Palestinian civilians and civilian buildings, as happened in the bombing of the building that contains offices and media institutions in Gaza Strip (in the last aggression on Gaza last May).
The statement showed that 119 American and international civil society organizations and institutions have approved the proposed amendment so far.
The amendment is unlikely to take effect soon, but it will be preserved in the House Rules Committee that determines which amendments can be included as part of amendments to applicable laws.
Among the signatories to the statement are the Palestinian-American Organizations Network, Churches for Peace in the Middle East, the American Friends Service Committee, the American Bar Association, the American Muslim Empowerment Network, the Arab American Anti-Discrimination Committee, the Arab American Institute, the Children of the Middle East Alliance, and Al-Shabaka International Civil Society Action (ICANN) and others.
The National Defense Authorization Act is a federal law of the United States of America that determines the budget and expenditures of the Department of Defense, and annually issues a law for each fiscal year that includes other provisions.
Source: Wafa Agency