Nakba72: Great Online Rally of Return#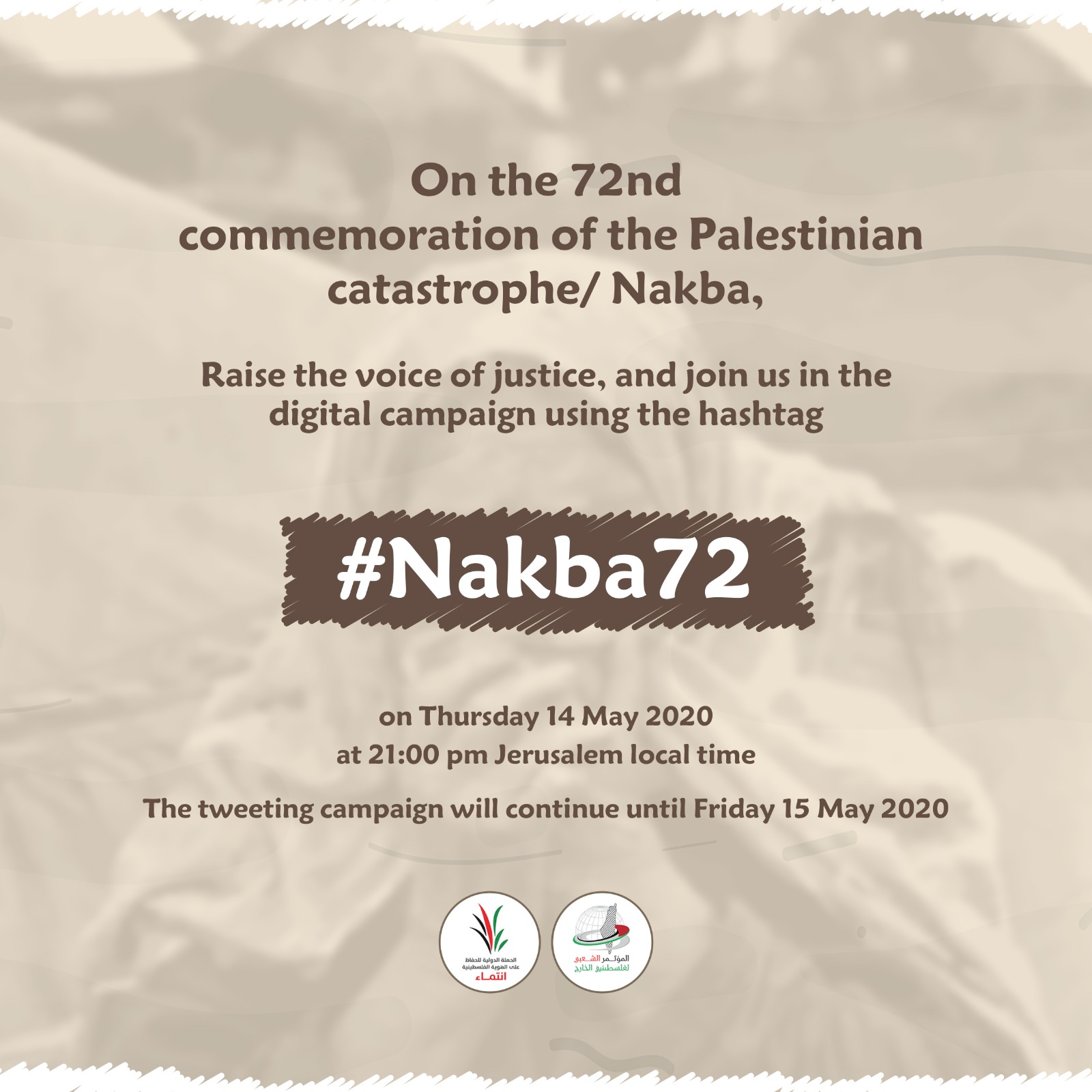 May 10, 2020 — the Popular Conference for Palestinians Abroad/PCPA is to launch a tweeting campaign commemorating Palestinian Nakba/catastrophe on its 72nd year, calling Palestinians around the world to raise the voice of justice.
As the COVID-19 outbreak poses challenges to on-ground action, manifested in the marches of return, the struggle for this right shall not abate while social networking sites offer a boundless space for demanding the restoration of lands robbed by the Israeli Occupation from their lawful owners, which since 1948 has been denying millions of Palestinians their homeland.
Besides commemorating Nakba, the campaign is organized to raise awareness of the Right to Return, which the UN General Assembly recognized through Resolution 194, passed on 11 December November 1948, under which the right was declared "inalienable," especially as the Israeli Occupation is continuing its annexation schemes under the so-called "Deal of the Century."
On May 14, take to Twitter, use the #Nakba72, call for justice and demand the right to return.
The online campaign is to start 21:00 pm Jerusalem/al-Quds time and will continue further to Friday, May 15.