Art exhibition for children around Jerusalem in Istanbul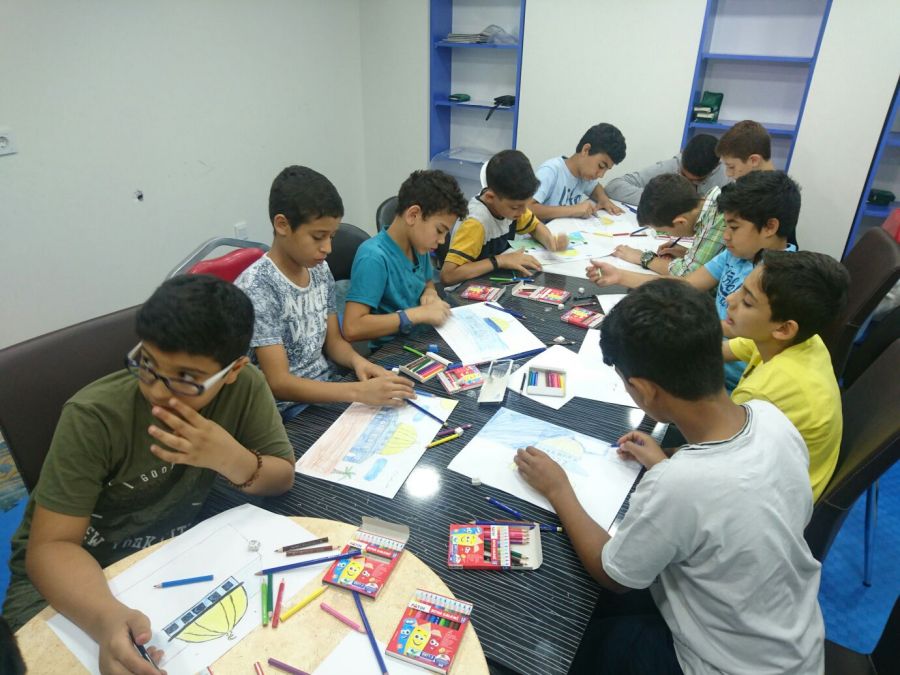 A group of Palestinian cultural institutions in Istanbul organized a technical activity for children on the occasion of the 48th anniversary of the burning of the Al-Aqsa Mosque under the title "We will draw a homeland", in which 100 children participated, under the supervision of a group of specialists.
The activity focused on building the importance of Jerusalem and Palestine in the minds and minds of its children through feathers and art to confront all the projects aimed at eradicating the Palestinian cause from the Palestinian generations.
Mr. Samir Attieh, Director of the House of Palestine for Poetry and Culture, pointed out the importance and role of Palestinian cultural institutions in creating the generation to be the generation of liberation and return to the homeland. "I firmly believe that this generation will pray in Al-Aqsa Mosque.