Demands for the immediate release of the prisoner Anhar Al-Deek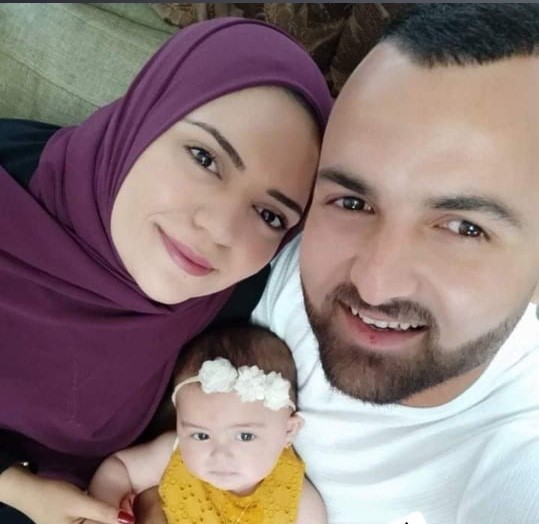 The family of the female prisoner who is nine months pregnant, Anhar Al-Deek, demanded her immediate and urgent release from the "Israeli" prisons.
The family said in an exclusive statement to "Palestine Abroad": "We, family of Anhar, demand all international organizations to immediately and urgently release the pregnant detainee, Anhar Al Deek, and to let her give birth outside the walls of the cell, with dignity and freedom like other women".
The family reported medical negligence and procrastination in releasing Anhar from prison, despite her difficult health condition and deplorable prison conditions, especially in light of the Corona pandemic.
Al-Deek family said in its statement that the "Israeli" forces arrested Anhar on March 8, 2021, when she was in the fourth month of her pregnancy. Despite that, she was severely beaten by about 20 border guards and the "Israeli" army.
Anhar al-Deek, 25, from Ramallah, who is in her ninth month of pregnancy, suffers from severe pain in the pelvis and feet as a result of sleeping on the "iron bed", and pregnancy depression (bipolar), and she is expected to give birth within days inside the "Israeli" prisons. As a result of the delay in its release.
A few days ago, the prisoner Al-Deek sent a message in which she expressed her pain and fear of giving birth inside the prisons of "Israel".
And she wrote in her letter, "I miss Julia ya lot. My heart cries from pain, I want to hug and hold her to my heart... The pain in my heart cannot be written in lines."
And she said, "What should I do if I give birth far from you ,and you know what the caesarean section is outside ? How about inside prison?"
Al-Deek added, "Oh, Lord, I need your mercy... I am very tired, and I have severe pain in the pelvis and in my feet as a result of sleeping on iron bed. I don't know how I will sleep on it after the operation."
She asked in pain, "How will I take my first steps after the operation and how the wardress holds my hand in disgust.". And she continued, "They still want to put me in isolation, me and my son".
And she added, "I don't know how I will be able to take care of him and protect him from their frightening voices, his mother is strong, but she would weaken in front of what they do to her and to the rest of the detainees".
The detainee Al-Deek concluded her message, "Ask the help from every free and honorable person. Every responsible should help me and my son".
Activists on social media launched a solidarity campaign with the prisoner Anhar al-Deek under the hashtag #Save_Anhar_Al-Deek, to obligate "Israel" to release her immediately.
Where Jerusalemite Khadija Khweis said in her tweet, "Do you imagine something like this happening?! A birth in prison!! Who will help her!!"
Zainab Mousavi tweeted: "This occupation is the biggest persecutor of human rights, women's rights, and children's rights. This occupation does not know one of the meanings of humanity..."