Activists and Supporters Interact with #Nakba72 Online Rally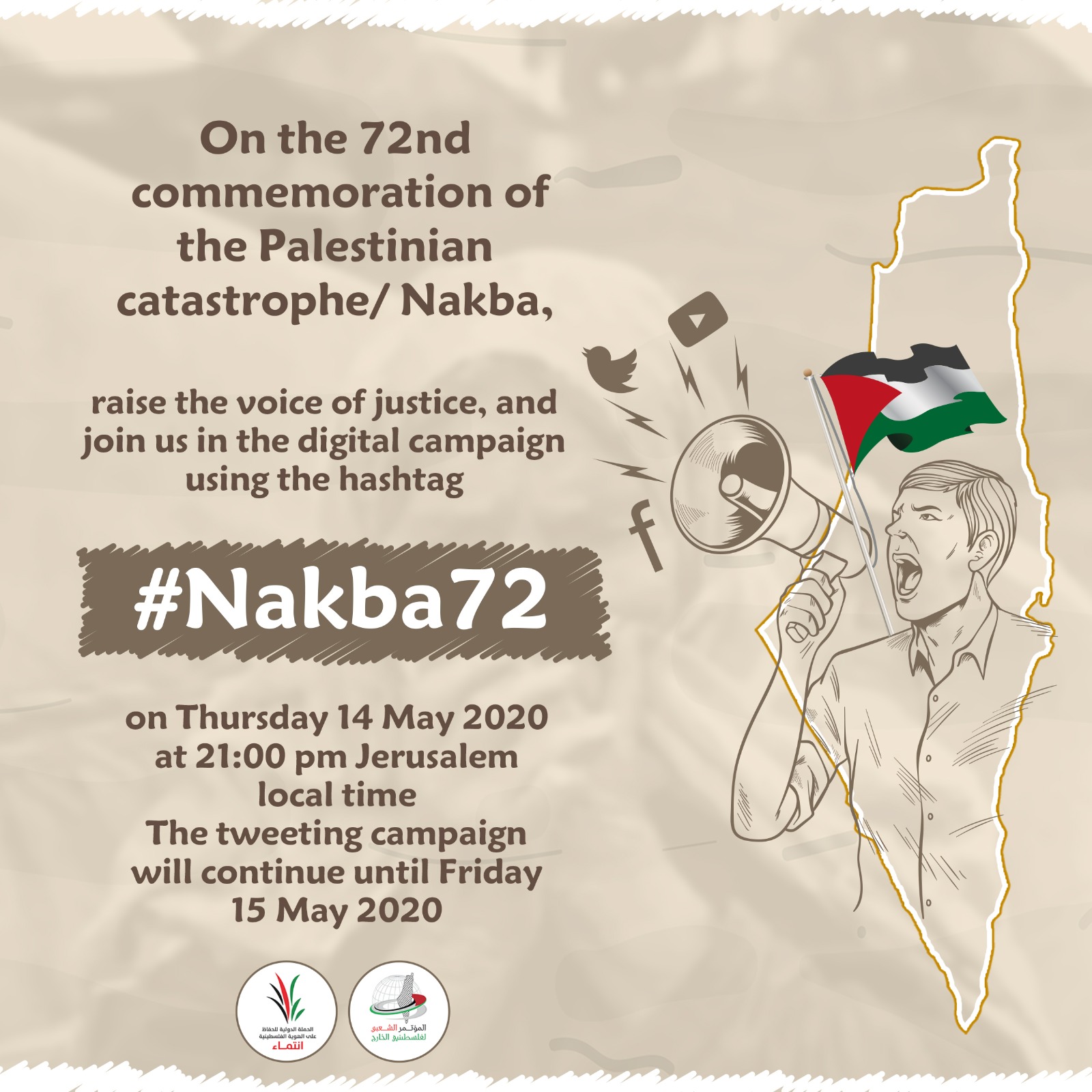 May 15, 2020 — The Popular Conference for Palestinians Abroad/ PCPA and the International Campaign for Preserving the Palestinian Identity, Intimaa/ Belonging, have on Thursday, May 14, 2020, launched a Palestinian digital rally on social networking sites, commemorating the 72nd anniversary of the Palestinian Nakab/catastrophe.
This digital demonstration is a confirmation of the Palestinians' firm hold of the right to return to Palestine, and also of their rejection of all the projects aiming at annulling the Palestinian cause.
Using #Nakba72, several users, from various countries and nationalities took to social networking sites. In Arabic and English, the participants included the hashtag in up to 41.5 K tweets in English and another 9000 tweets in Arabic. The hashtag took over the tweeting peak in a number of Arab countries, including Jordan, Lebanon, Occupied Palestine and Qatar.
In their posts and tweets, the activists and the supporters stressed their right to return, demanding the liberation of every acre of Palestinian soil. They also expressed an unwavering intent to hold on to Palestinian anchor principles and sacred sites, as well as a blatant refusal of all the projects aiming at liquidating the Palestinian cause or any attempts at normalization with the Israeli Occupation in the region.