Halloum: "The uprising and resistance are the only way to sweep the occupation and liberate the land"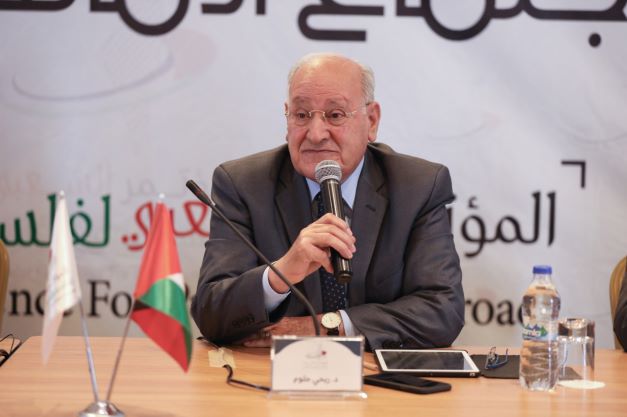 Member of the General Secretariat of the Popular Conference for Palestinians Abroad, Dr. Ribhi Halloum, affirmed that the resistance and the uprising are the only way to sweep the occupation and liberate the land.
He added in his speech during the meeting of the members of the General Secretariat held by the People's Conference on Friday and Saturday 28-8-2021, in Istanbul, Turkey; "We must translate our support for the intifada and the resistance into actions."
Halloum said, "The battle of Saif al-Quds, which took place in Gaza, opened the doors to move towards a circle of action that achieved a national achievement, and we, as Palestinians abroad, have the ability to engage in this achievement by removing the obstacles in the trench of protecting and nurturing the occupation through security coordination, and strengthening the barriers to prevent us from participating in the field." In determining our destiny and our return to Palestine."
He demanded the necessity of taking a clear and firm stance and clear decisions to institutionalize efforts towards a true translation of the goals and vision of the conference based on restoring the role of the Palestinians abroad in preserving the constants and supporting the Palestinian cause.
And he suggested to set work rules for the next phase in order to support the uprising and resistance, and to define a strategic vision for the conference related to the future Palestinian national action that ensures the achievement of the major national goals of the Palestinian people.
During his speech, Halloum referred to the positions of the Arab countries and their peoples towards the Palestinian cause, praising the role of Algeria, which managed to collect nearly 35 votes on its side to cancel the membership of the Israeli occupation from the African Union.