Two teachers in UNRWA schools-Gaza win the International Creative Women Award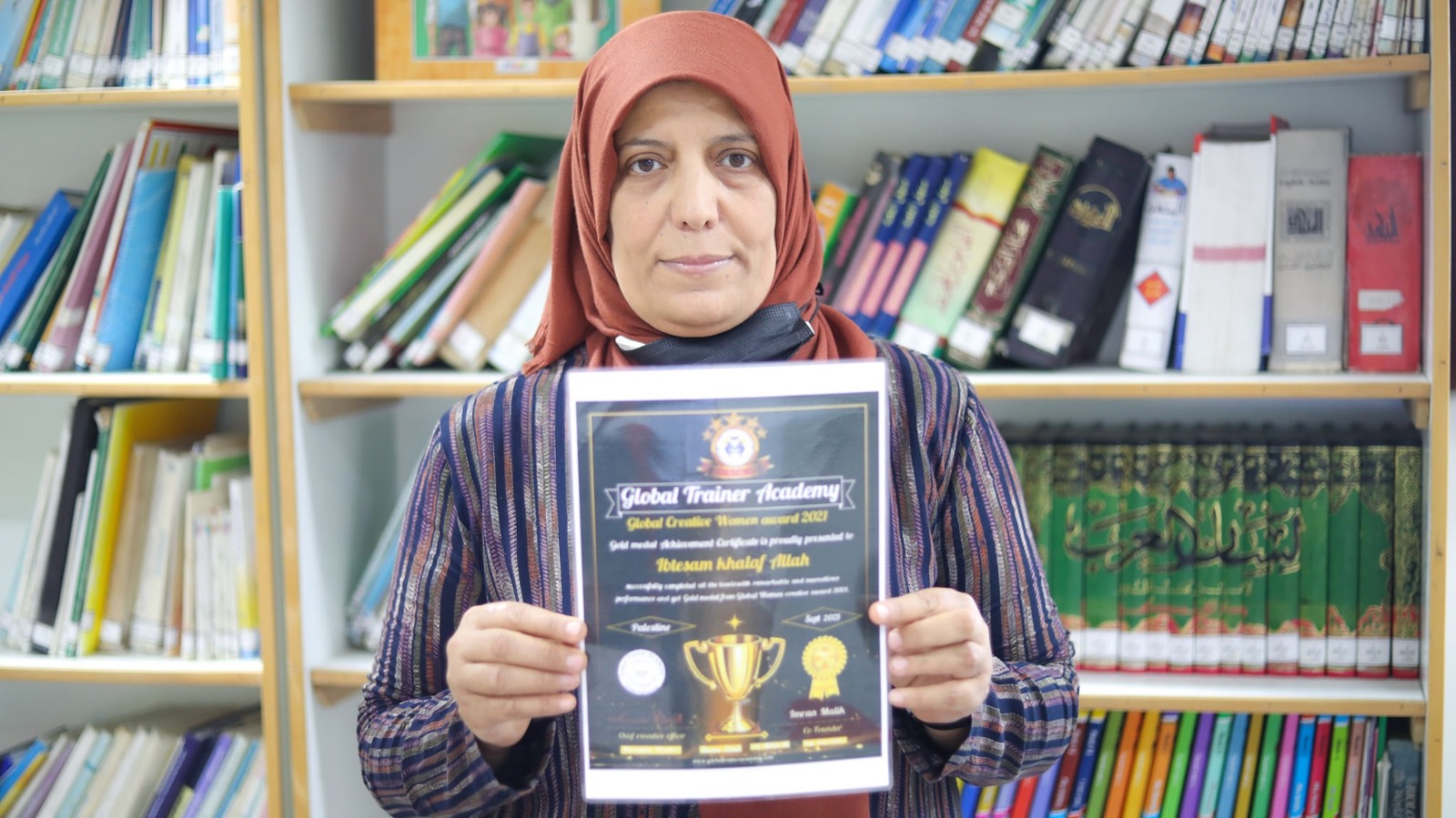 The United Nations Relief and Works Agency for Palestine Refugees (UNRWA) in the Gaza Strip announced the winning of two female teachers who had participated in the Global Creative Women Award for the year 2021.
In a statement, UNRWA pointed out that Asmaa Muammar, a teacher at Al-Fokhari Girls Primary School, won the gold medal for the International Creative Women Award for the year 2021, after successfully passing four exams with distinction.
Asmaa said: " I finally got the gold medal, and the ambassador of the Academy of Education gave me the certificate of the ambassador of global education, confirming that it was a wonderful experience that enabled me and gave me a push forward to develop the teaching methods that I follow."
Ibtisam Khalafallah, a teacher at the UNRWA Maan Elementary Boys School, presented a psychological educational initiative that was tested on 15 male and female students studying in UNRWA schools in the preparatory stage, where the study title was the effectiveness of a counseling program by playing to reduce excessive sensitivity for criticism of a sample of female students who suffer from language stuttering.
Ibtisam commented on this win, saying: "I would like to thank UNRWA for giving me the opportunity to participate in this initiative, which has improved my experience in the teaching profession and was for the benefit of my students. I encourage all teachers, especially female teachers, to participate in all international competitions and initiatives that serve The interest of our students, according to UNRWA."
UNRWA expressed its pride in the outstanding and talented teachers who always prove their worth despite challenges and difficulties, the latest and most impactful of which was the COVID-19 pandemic, which cast a shadow on the education process, but UNRWA will always remain the first supporter of its teachers, students and all refugees.
It is noteworthy that the Creative Women Award is an initiative launched by the International Training Academy with the aim of encouraging creative women to showcase and present their creativity.