Parliamentarians around the world stand in solidarity with Palestine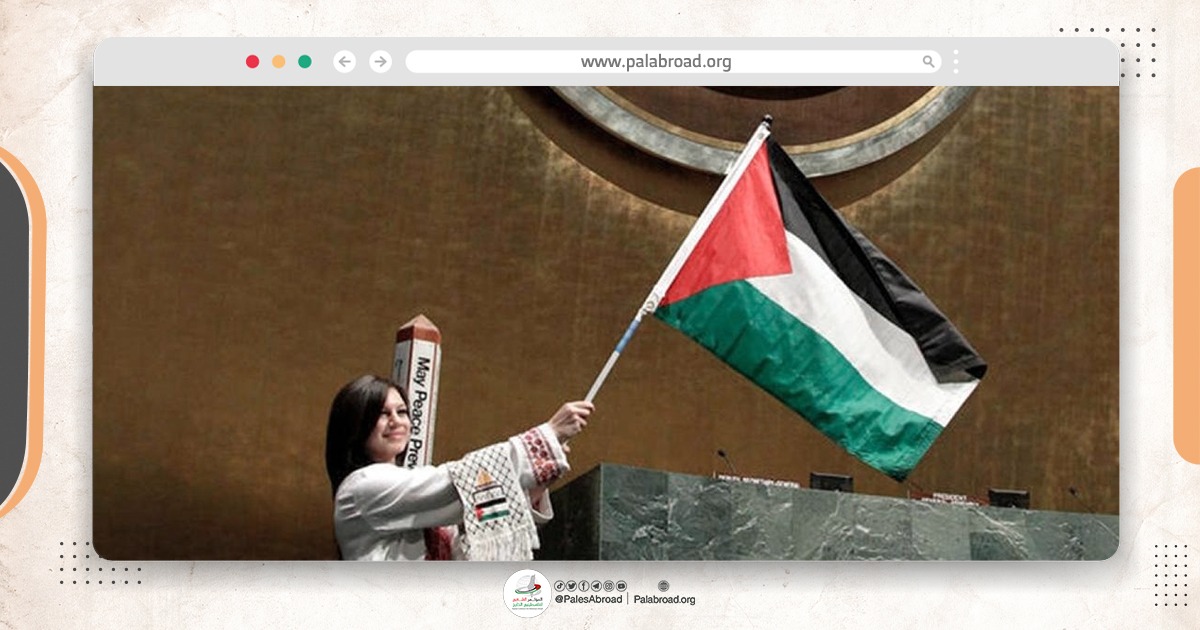 Recent years have witnessed a remarkable global escalation of solidarity with the Palestinian cause and the Palestinian people, and these waves of solidarity were not limited to people, or celebrities and influencers only; Rather, it extended to include official positions at different levels, including parliamentarians.
Member of the Irish Parliament for the Sinn Fein party, Orfleth Bigley, condemned the killing of Palestinian children by the occupation, wondering about international positions, global condemnation, and international action to support Palestine?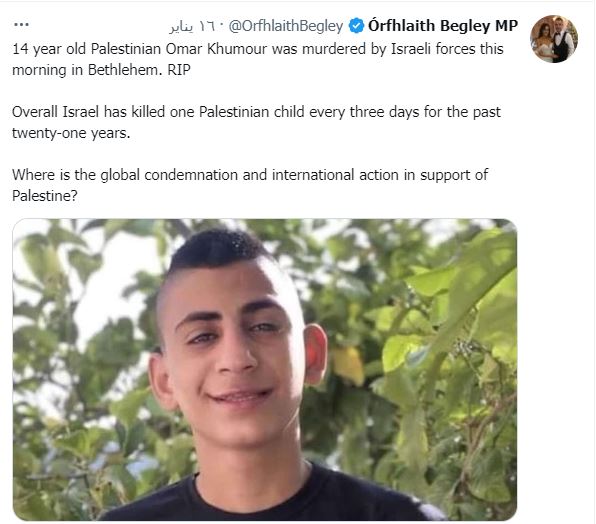 The deputy in the Irish parliament and the head of the Sinn Fein party, Declan Kearney, denounced the murder of the 14-year-old Omar Khamour by the occupation forces in the city of Bethlehem, and deplored the international silence about the crimes of the occupation, which kills a Palestinian child every 3 days.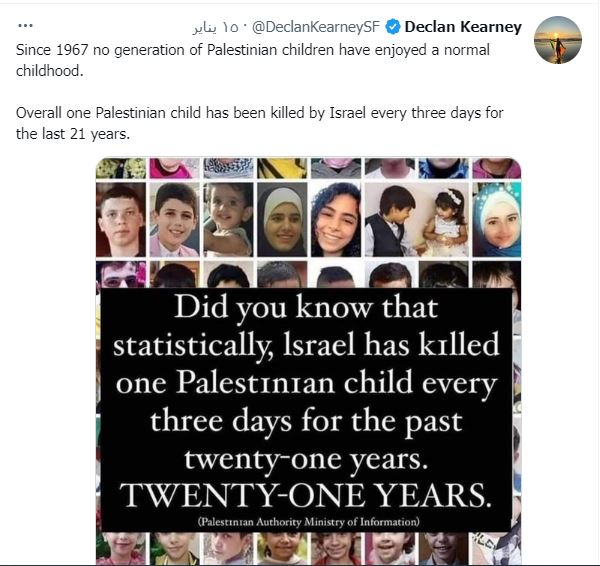 And the French member of parliament Elsa faucilon considered that the occupation forces' displacement of Palestinians from their homes in Masafer Yatta is a war crime, and she wondered how long will we continue to let Israel violate international law and continue to colonize and annex Palestinian lands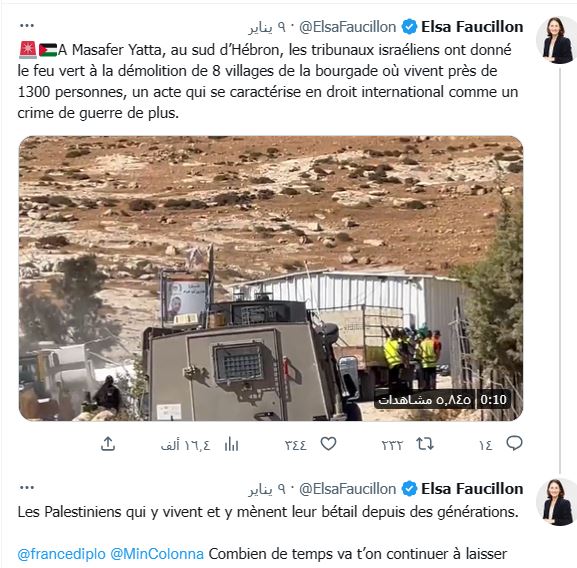 For his part, Mick Wallace, a member of the European Parliament, criticized the European Union's continued support for the occupation, which continues to oppress the Palestinians on a daily basis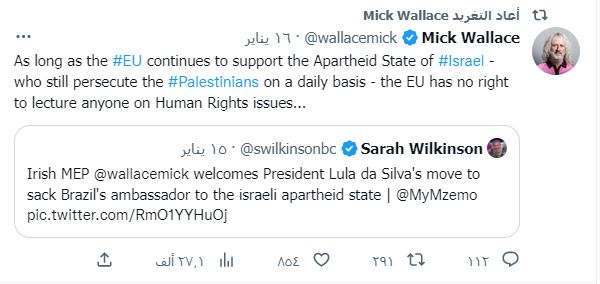 While I called on the deputy in the Irish Parliament, Francis Black, to take an action against the occupation, which commits war crimes, pursues a policy of ethnic cleansing and apartheid, and violates international law.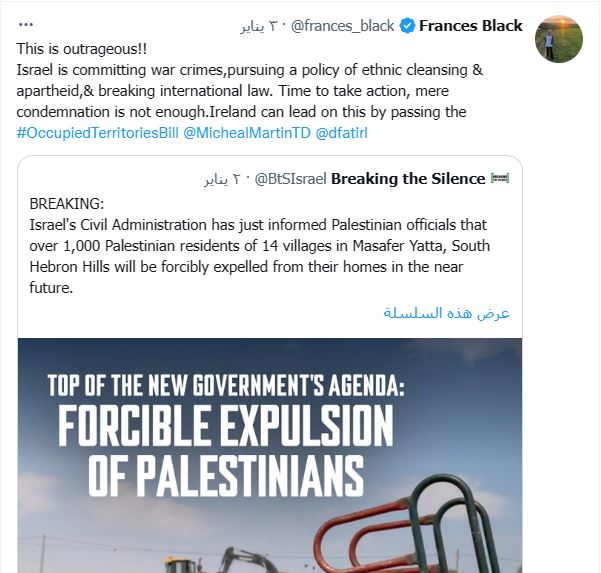 In the same context, US Congresswoman Rashida Tlaib called on the new council speaker, Kevin McCarthy, not to continue providing support to the occupying state of Israel, and called for halting plans to build the US embassy in Jerusalem.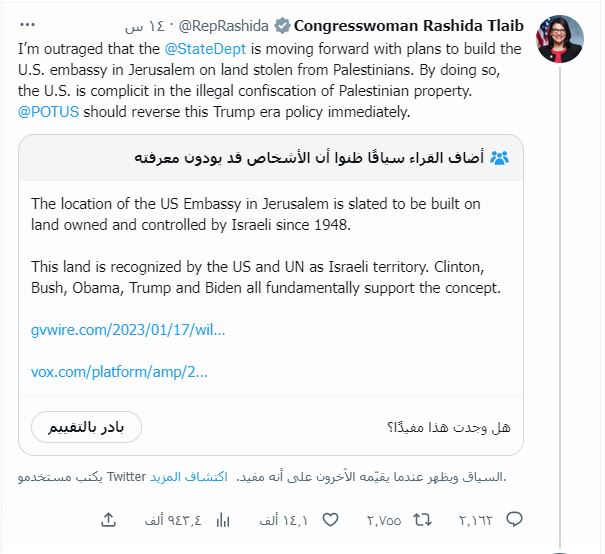 US Congresswoman Betty McCollum tweeted: "The Biden administration should refuse to build on confiscated land, and show that the United States will not tolerate, let alone be complicit in, the theft of any more Palestinian property…Failing to do so will only embolden the Mr. government." The new Netanyahu is dangerously extremist."