Demonstrators in Copenhagen protest against "Israeli" team's participation in a soccer match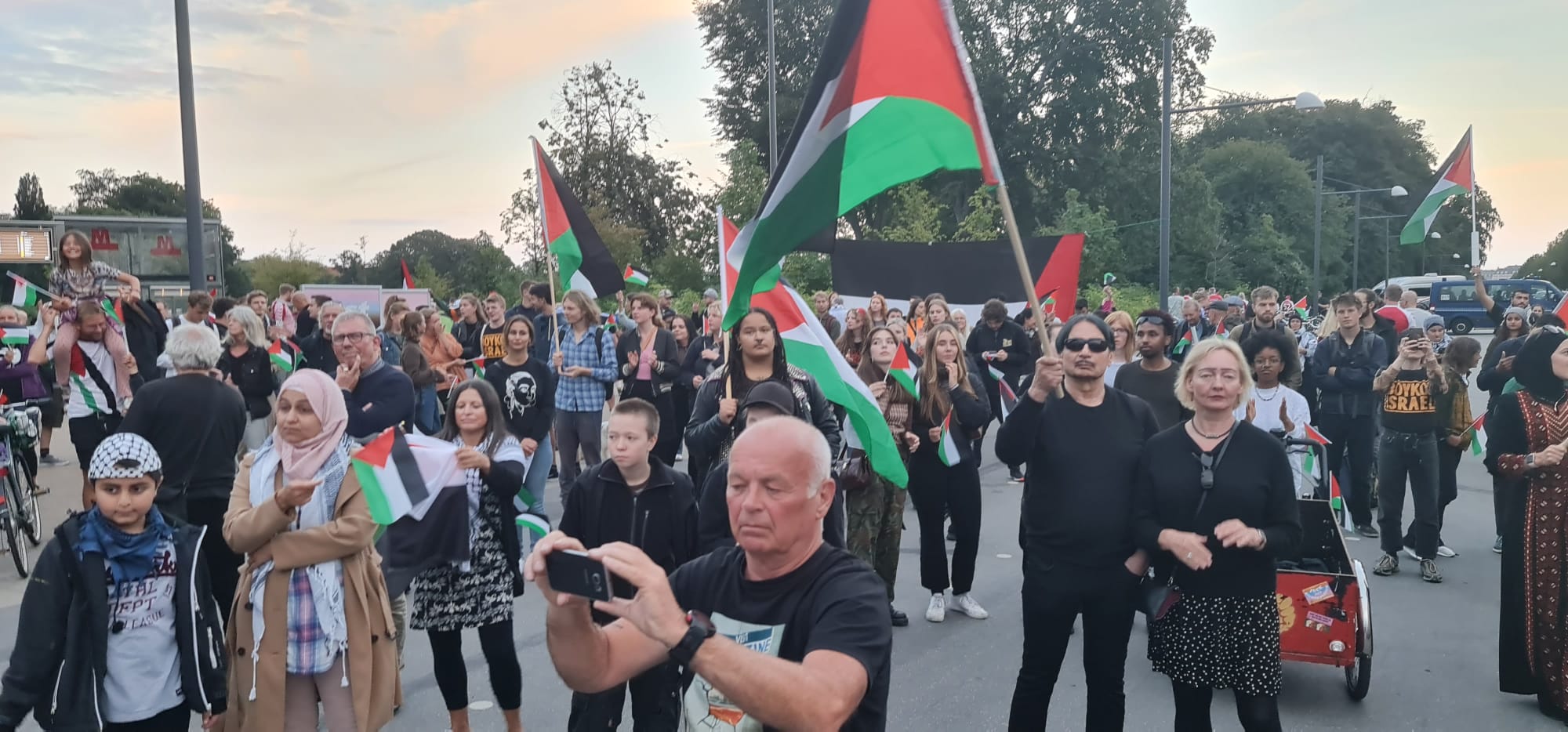 Dozens of supporters of the Palestinian people demonstrated, on Tuesday 7-9-2021, in front of a stadium in the Danish capital, Copenhagen, to reject the participation of the "Israeli" football team in a match against the Danish national team. Palestinian and Danish institutions in support of the Palestinian cause called for this demonstration.
The demonstrators demanded to activate the boycott of "Israel", to pressure it to stop its attacks against the Palestinians and to hold it accountable in international forums for these crimes.
Solidarities also raised the Palestinian flag on the stands of the stadium where the match between "Isarel" and Denmark is taking place.
It is noteworthy that Denmark permanently hosts activities that support the Palestinian cause and condemn the brutal policies of "Isarel" towards the Palestinian people.
The match ended with five clean goals for Denmark, and observers linked the loss of the "Israeli" team in this match to the defeat of the "Israeli" security system after the success of six Palestinian prisoners from Jabloo prison through a tunnel they dug.