Pro Palestine activists occupy part of Discovery Park in Sandwich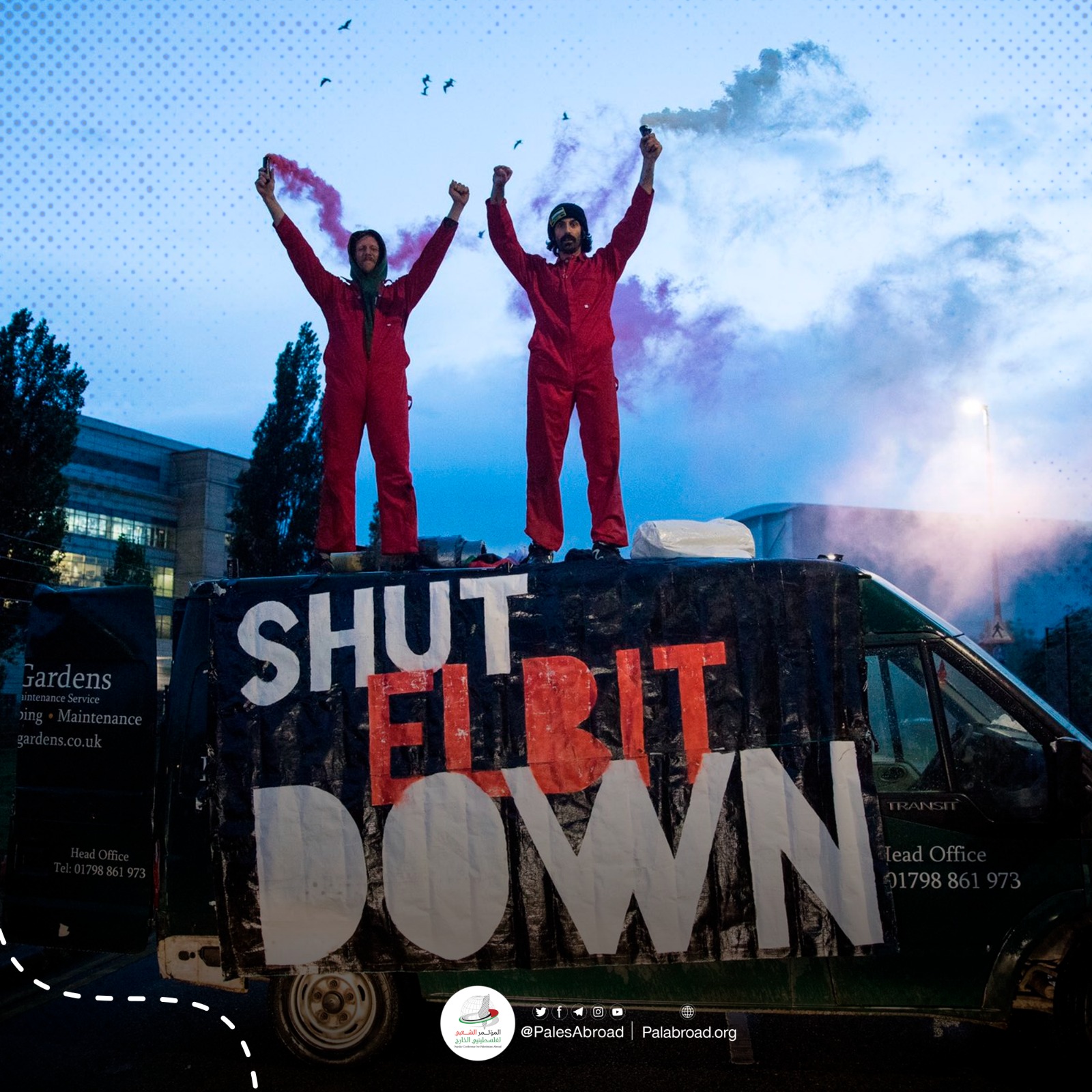 Members of Palestine Action are targeting Instro Precision, which has a base at the Discovery Park in Sandwich, because of its role in supplying military hardware to "Israel".
In all 13 protesters have launched the direct action, blockading entrances to the site while hanging banners from buildings.
Instro Precision is owned by Elbit Systems, "Israel" 's largest military company. Elbit is involved in the production of high-spec equipment including drones, armed ground robots and smart helmets.
A Palestine Action spokesman said: "The Instro Precision factory in Discovery Park cannot continue to operate, the injustices and war crimes committed with products made inside these factory gates constitute nothing short of a national scandal - that Elbit Systems, Instro Precision, and all other Elbit subsidiaries are able to manufacture in Britain is shameful, it's disgusting."
He added that Palestine Action are going to shut all of these death factories down, and the people of Kent aren't going to allow them to exist here either.
In June, campaigners staged a vigil outside the factory and read the names of nearly 300 people killed during unrest in the Middle East. Groups including SE Kent Trades Council, Kent Anti-Racism Network, East Kent Campaign Against the Arms Trade, Ashford Greens and SE Kent Palestine Solidarity Campaign took part in the event.
A 500-signature petition was handed in by local people in December 2016 asking Discovery Park not to allow Instro to build its factory on the site. Campaigners say the business park never responded to petitioners, and the factory was built.
Kent Police has been approached for comment on this morning's protest.