Scottish fans raise Palestinian flag and demand a boycott of playing with "Israel"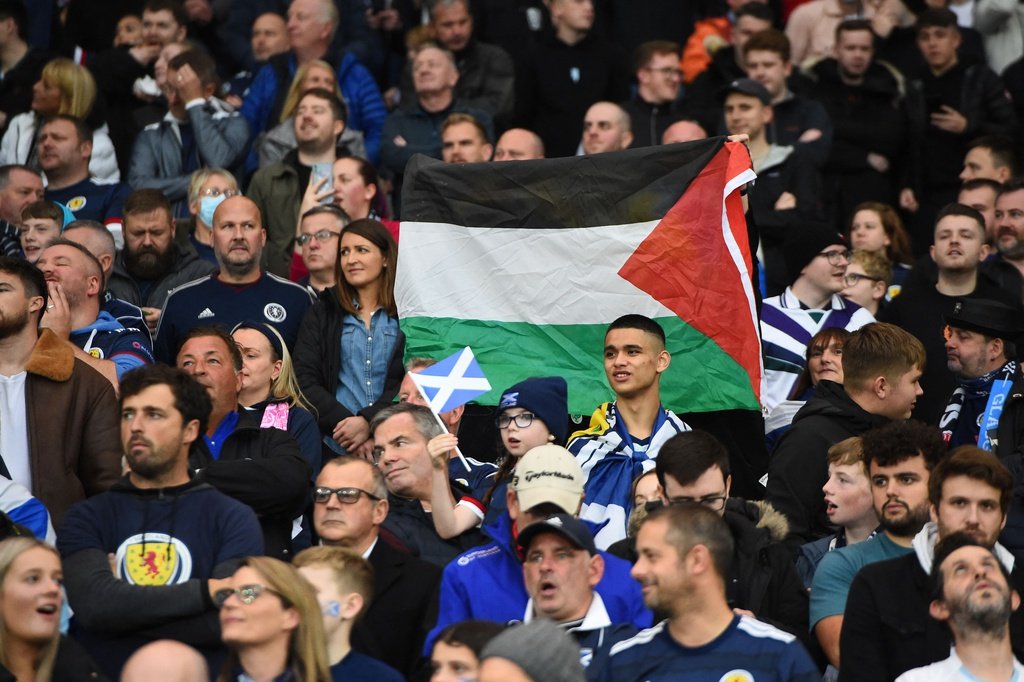 Scottish football fans demanded not to hold the meeting between their country and the "Israeli" team, as part of the 2022 World Cup qualifiers in Qatar, for the sake of the Group F matches in the continent of Europe.
A number of fans gathered before the start of the match in the vicinity of the stadium, and raised a set of banners opposing the match. The fans also raised banners demanding not to play the match because "Israel" is racist.
The participants demanded the necessity of boycotting "Israel", because that means boycotting racism, and the Palestinian flag was present with the audience during the match.
The participants raised the flag in the context of their support for the Palestinian cause and the right of the Palestinian people to life in light of the continuing oppressive practices of "Israel".
It is worth noting that it is not the first time that Scotland has witnessed movements in support of the Palestinian people and their cause, as one of the league matches in the last sports season was preceded by a protest movement by "Celtic" team's fans, who supported the Palestinian people after the recent "Israeli" aggression on the Gaza Strip.