Nike decides to stop selling its products in "Israel"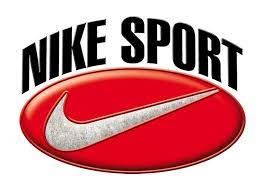 Nike, the owner of the sports brand, announced that it would stop selling its products inside the "Israeli" stores, as it attributed this decision to the fact that these stores no longer comply with the company's policy and objectives.
The company clarified in a letter circulated to the shop owners, that after a comprehensive review conducted by the company and considering the changing market, the continuation of work between you and the company is no longer commensurate with its policies and objectives.
The BDS movement said that it did not directly target Nike, but the movement's growing impact in isolating the "Israeli" apartheid regime and the withdrawal of many companies in recent years has increased the risk factor associated with doing business with this system.
In a statement, the movement indicated that several companies are aware today that their commercial involvement with the "Israeli" apartheid regime implicates them in war crimes and crimes against humanity, which negatively affects their reputation and business.
The movement continued: Regardless of Nike's recent decision, it must end its complicity with the apartheid regime, starting with ending its relations with the "Israeli" Delta Galil Company, which is listed in the United Nations database among the companies which are involved in the illegal "Israeli" settlement project.