Algerian judoka suspended for refusing to face his "Israeli" counterpart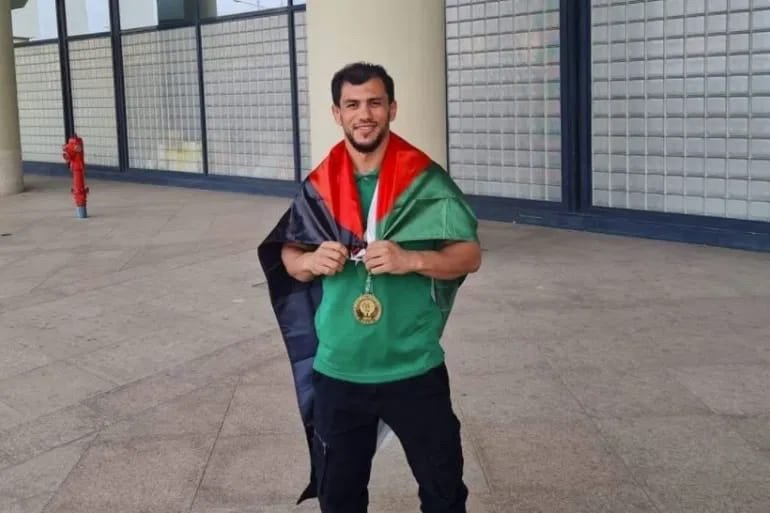 Yesterday, the International Judo Federation (IJF) announced the suspension of Algerian judoka Fathi Nourine and his coach Ammar Benkhlef from participating in any activities or competitions organised by the body for ten years, after his withdrawal from the "Tokyo 2020" Olympics and refusing to face an "Israeli" player.
Nourine and his coach told Algerian media that they were boycotting the "Isareli" judoka in support of the Palestinian cause.
At the time, the International Olympic Committee considered Norine's decision a "violation of the Olympic Charter regulations".
The ruling takes effect from 23 July 2021. Nourine and his coach can appeal within 21 days.
Noreen said in statements to Algerian media that he was "shocked by the punishment", adding that he was not expecting such cruel punishment.
Noreen continued, "We will appeal the sentence imposed on us, and I ask the authorities to stand by me."
Noreen's withdrawal from the competitions witnessed great support on social media, and it is noteworthy that Noreen withdrew in 2019 from the World Judo Championships, which was held in the Japanese capital, Tokyo, in refusal to normalize and not to face an "Israeli" player.